Hi Friends, more Chaos Thugs for my Khornate Warband, you have got to love the versatility of the Chaos Thug miniatures they could be used for lots of roles in cultists, mutants, horrors, post apocalyptic bandits, the list goes on. I love painting these miniatures they are all so different and were sculpted by a throng of different citadel staff of the times.
Chaos Thug Range: 0210, 0211, 0212, 0213, WD82

Octo
Korsitt Deathglare
(

also listed as Mad Axe Martin on some catalogue pages but he doesn't have an axe

?)
Ghoulf
ace
WIP - Secret Warband Guests
Chaos Goblins, If I ever warm to their disgustingness (is that a word?), they may end up being conscripted into my warband, well it is for FUN!
The original advert can be seen here
These latest audiobooks I have listened to while painting these last couple of weeks
Thorn and Thorn -
http://www.blacklibrary.com/all-products/thorn-and-talon-mp3.html
- 3 short stories Can't say much about this one without giving the game away. Great naration and sound effects, it quite nice to hear the voices of the characters we know and love to read about.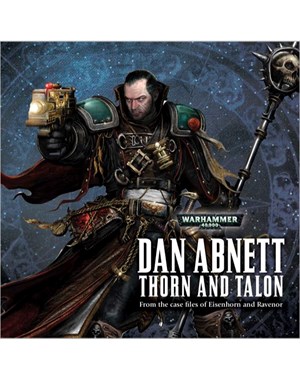 Hyperion Cantos -
http://en.wikipedia.org/wiki/Hyperion_Cantos
Space Opera extraordinaire you will not be disappointed, these are the most engrossing audiobooks I have listened to in years, truely epic.
Hyperion -
http://www.audible.com/pd?asin=B002V5BLIW
Fall of Hyperion -
http://www.audible.com/pd/ref=sa_2?asin=B002V5D34W
Endymion -
http://www.audible.com/pd/ref=sa_3?asin=B002V0PW3W
The Rise of Endymion -
http://www.audible.com/pd/ref=sa_4?asin=B002UZDVW2
J